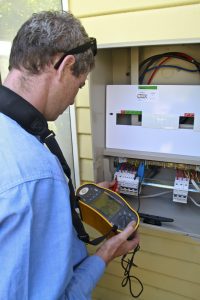 The safety of your electrical installation starts at your switchboard. Let us remove those old fuses and replace them with safety switches.
When installing any new hard-wired appliance, power point or light in your home this is a necessity.
Call Cox Electrical today to request a mains and switchboard check and a free quote.